Sherry Lee Dealer of Fine Flutes is now Pro Flutes
Here at Pro Flutes we have over 85 years of combined experience
in helping players find their dream flute.
At Pro Flutes we have a very easy flute trial policy. We are
one of the few dealers in the United States that offer a full 7-day flute
trial, where other companies offer 3 to 4 days. Pro Flutes pays for shipping to
and from the customer with the purchase of a flute.
Our flute trial policy is highlighted here
Find our shipping and return policies here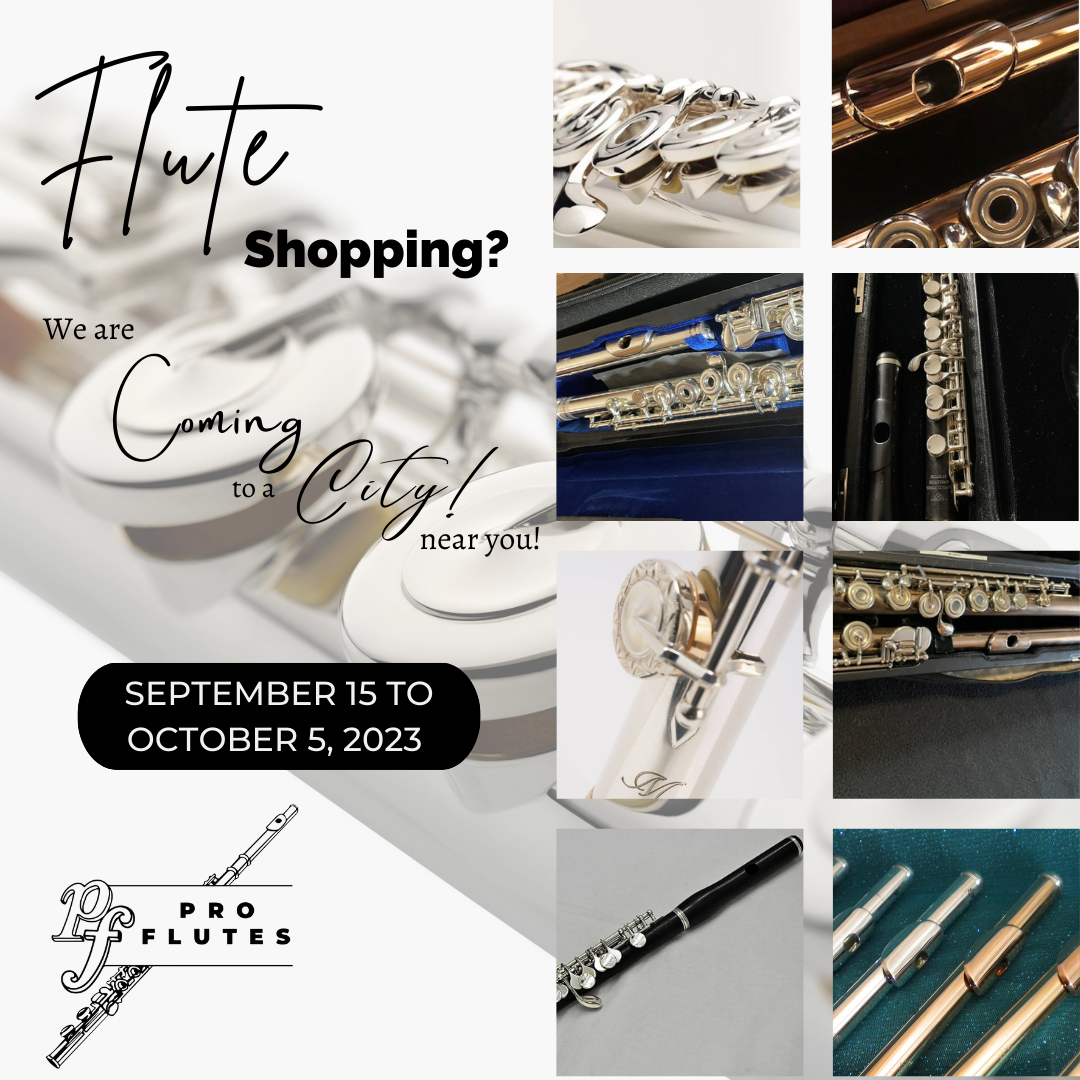 Fall Flute Trip 2023
Pro Flutes will be traveling through Utah, south of Nevada, California, Oregon, and Idaho from Sept 15 to October 5, 2023. This is a GREAT opportunity to find your DREAM FLUTE. Pro Flutes has the largest selection of flutes and piccolos in the Western States.
See Location and Dates